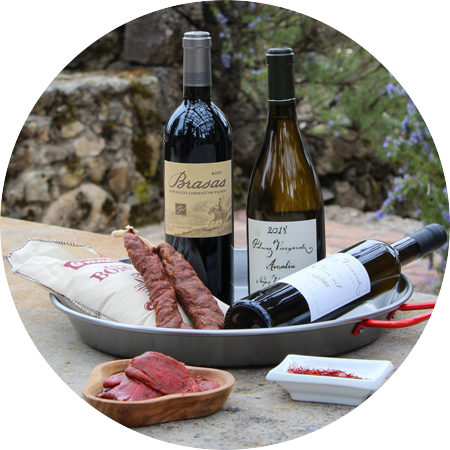 The Little Pan
VIRTUAL EVENT ON SATURDAY,  Summer 2022
You know us for our Big Pan Paella events at the winery, but you can chef up the perfect paella at YOUR table as well! We are now offering special paella kits and a virtual guided experience that brings the "Big Pan" event to your kitchen.
The Little Pan Paella Kit serves 4-6 people and includes a 15" steel paella pan, a half pound sack of paella rice, a jar of saffron, smoked peppers, chorizo, a bottle of Palmaz Olive Oil, one bottle of Amalia Chardonnay, and one bottle of Brasas Cabernet, and of course, Florencia's tried and true paella recipe.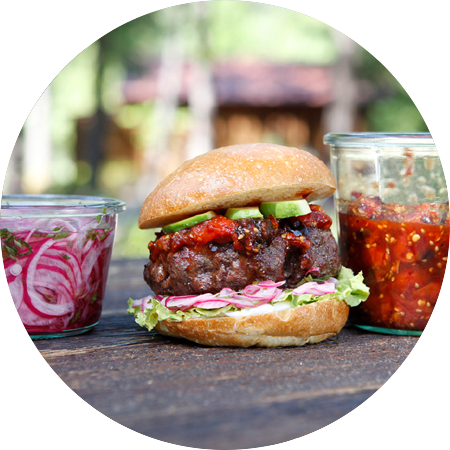 The BBQ Cook-Off
Virtual event on saturday,  Summer 2022
There is nothing we love more than grilling outdoors! This ultimate American grill-out will include Genesee Valley Ranch grass-fed wagyu and Palmaz Vineyards Cabernet, so log on and join the fun.